Microsoft officially announces wearable after early app release
Microsoft announced its first wearable Wednesday in a 
blog post
 after releasing companion apps for their product, called the Microsoft Band, in the 
Mac App
 and Google Play stores earlier in the day.
With the band, Microsoft will be joining a saturated market filled with businesses competing for the rising number of consumers interested in the quantified self. According to Microsoft privacy statement the band helps "you keep track of things like your heart rate, steps, calories burned, and sleep."
The companion Microsoft Health app is available on Windows Phone, iPhone and Android.
"We always insisted that the band had to work not just with Windows but with iOS and Android," said Matt Barlow, General Manager of Marketing for Personal Devices, according to the blog post.
"As we built Microsoft Health, we started thinking, 'Why should Microsoft Band be the only device that feeds into and benefits from this service?' We want it connect to any device customers are using to track their health and fitness. We want to remove any and all barriers to providing insights back to customers, regardless of the device they are wearing."
Microsoft Band: Live Healthier
The band will cost $199, according to The New York Times, a steal compared to the Apple Watch due out next year, which starts at $349. The band is set to be sold in Microsoft stores and on the company's website starting Thursday, the Times reports.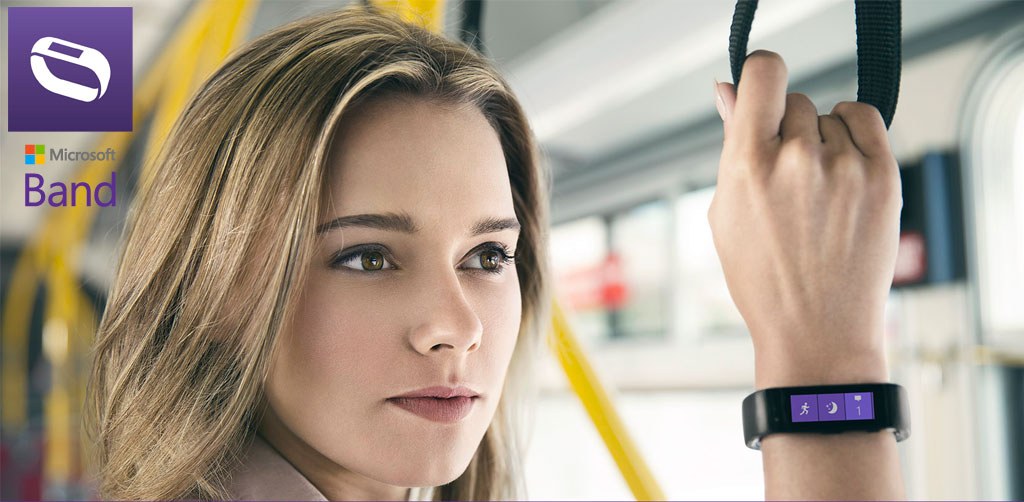 The app's open cloud platform "stores, organizes and learns from your fitness information in order to give specific prompts to improve your fitness," the blog post states.
The band provides guided workouts, 24-hour heart rate monitoring and automatic activity counting, as well as email previews and calendar alerts, according to the Google Play Store details. It also has Galvanic Skin Response (GSR) sensors, which can tell if you're wearing it or not and a UV sensor to help you decide on whether to apply sunscreen.
Related posts